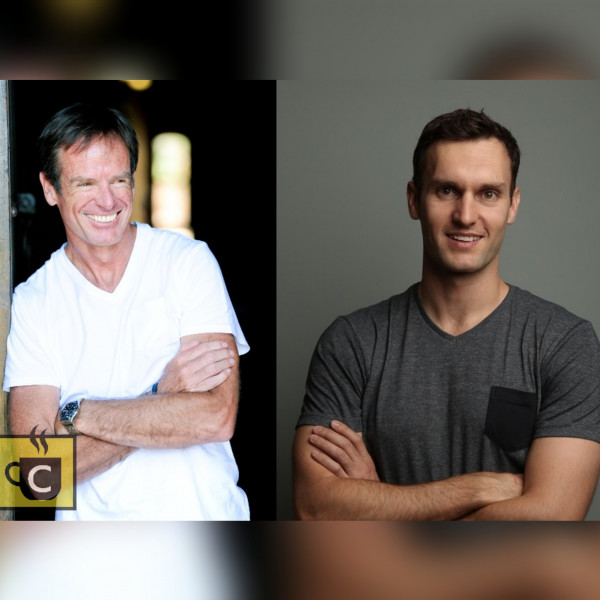 Season2: EP6: The nano influencer popularity and the tech in influencer marketing
In this episode we're in conversation with Pieter Groenwald and Murray Legg. Pieter is a qualified Chartered Accountant who fell in love with the media world and for the last 11 years his focus has been on influencer marketing. He founded theSALT, the first to market nano influencer channel in SA, which is being rolled out internationally at the moment as a technology solution. Currently, he's the CEO of SA's #1 Influencer Marketing Group at Nfinity, helping brands to capitalise on "trusted referrals" through influencer marketing.

Murray, an engineer by trade is an ambitious entrepreneur in the marketing, fintech and ecommerce sectors and also one of the founders of Webfluential. He describes himself as "a gritty, commercial thinker with a flair for seeing the impact of technology in industry well ahead of the consensus view."

Grab a coffee and listen as we discuss:
• Why nano influencers have become more popular over the last 2 years.
• The role nano influencers play in campaigns.
• The tech Murray and his team designed specifically for nano influencers and why this is important for brands.
• The role that tech plays in legitimising influencer marketing.

Listen to the episode here: https://band.link/coffeeconversations
This episode is brought to you by theSALT, the first to market nano influencer channel in South Africa and part of SA's #1 influencer marketing group, Nfinity.

Please remember to subscribe to the podcast and share.

Connect with Pieter and Murray here: https://www.linkedin.com/in/pieter-groenewald/
https://twitter.com/murraylegg

Coffee Conversations about Influencer Marketing podcast is available wherever you find your favourite podcasts.

Subscribe to Nfluential's newsletter to stay updated here https://bit.ly/2DxoDC9 and follow us on Twitter at https://twitter.com/NfluentialSA and LinkedIn https://www.linkedin.com /company/nfluentialsa.