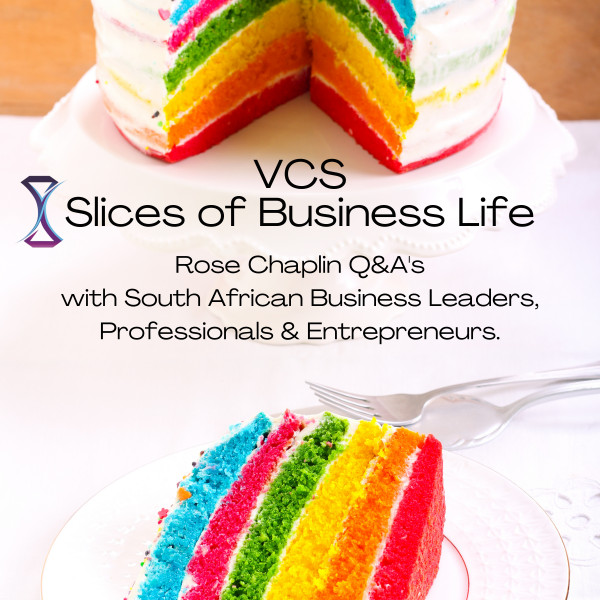 VCS More Time for YOU - Slices of Business Life!
— Rose Chaplin
VCS More Time For YOU is a team of virtual executive assistant experts with a wealth of experience to provide any professional person or business the virtual assistance they require to build, improve and manage their business operations. We create more time for YOU! VCS are going one step further and are proud and excited to announce the broadcast of our Podcast "Slices of Business Life".

South Africa is a beautiful rainbow nation and we are proud of the Entrepreneurship and business sense in this diverse country.

VCS are chatting to busy professionals, entrepreneurs and business leaders, enabling our listeners to experience a small slice of SA business life and gain valuable advice, insights and motivation for themselves.