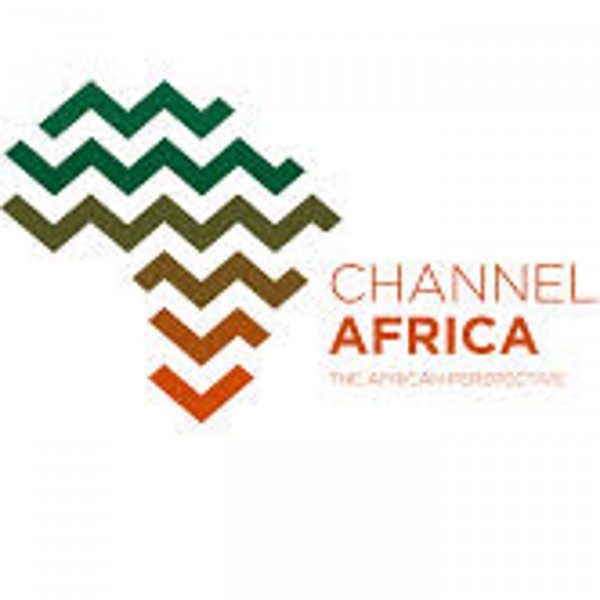 African Arty Beats
African Arty Beats programme
Subscribe to this channel
You can subscribe to new audio episodes published on this channel. You can follow updates using the channel's RSS feed, or via other audio platforms you may already be using.

You can use any RSS feed reader to follow updates, even your browser. We recommend using an application dedicated to listening podcasts for the best experience. iOS users can look at
Overcast
or
Castro
. Pocket Casts is also very popular and has both
iOS
and
Android
versions. Add the above link to the application to follow this podcast channel.
---

Sign up for a free iono.fm user account to start building your playlist of podcast channels. You'll be able to build a personalised RSS feed you can follow or listen with our web player.
Good evening and welcome to this week's Arty Beats, my name is Thuto Ngobeni. South African Jazz muso, Nduduzo Makhathini this week took centre stage on the Home Studio Live. Organised by Standard bank, the programme which has been running since last month, aims to keep the nation entertained and offer solace during the time of social distancing. The line up, is a series of immersive artistic experiences direct to the homes of South Africans which features some of its renowned Standard Bank Young Artists from over the years.The Young Artist Awards were established in 1981 by the National Arts Festival Committee to recognise and encourage exceptional talent amongst younger artists. Since then, over 160 artists have been recognized with Standard Bank at the helm of the sponsorship of these awards for the last 36 years. Makhathini explains...
Good evening and welcome to this week's Arty Beats, my name is Thuto Ngobeni. Ghanaian reggae and dancehall muso, Stonebwoy is taking over the world with his latest offering. It has been a long wait for the reggae star to release an album. The latest album titled: Anloga Junction is less than month old but has already gained a high number of listeners on online platforms. The song titled Nominate featuring Keri Hilson has made it on to the Billboard World Digital Song Sales chart. The song debuted at number 19 on the chart. Stonebwoy spoke to me from Accra, Ghana and first tells us more about who he is....
Good evening and welcome to this week's Arty Beats. South Africa's Constitutional Hill is calling on Africans to share their stories of the COVID-19 through its Digital Archives Project. The project aims to show future generations what it was like living under lockdown, being infected by COVID - 19 or losing a loved one. Constitution Hill like many other museums around the world has started to look at ways that can document this global pandemic for future generations. Chief Executive at Conhill, Dawn Robertson explains...
Events across the world, including those in the Arts fraternity have been hardest hit by the effects of the global pandemic, the COVID-19.

The novel coronavirus originated in Wuhan, China, in late December, 2019.

It has now infected more than 240 000 people around the world and killed over 10 000.

The virus has spread to about 160 countries and regions around the world in less than three months, wreaking havoc across all sectors.

Countries have shut their borders to foreign nationals, schools have also shut down. The world has virtually come to a grinding halt.

Concerts have been cancelled, museums shut down and the list goes on and on.

In South Africa, the country's Sports, Arts and Culture Minister, Nathi Mthethwa, announced that they were looking at ways which will ensure that performing artists could continue doing their work following the stringent measures put in place as a result of Covid-19 outbreak.

Among the measures to contain the spread of the virus is a ban on gatherings of more than 100 people.

The creative industry has been one of the hardest-hit by this move. Phumzile Mlangeni reports...
In this week's segment: The MTN Business Opera Jewels gala concert will for the first time have an international partnership with American tenor Lawrence Brownlee. The concert will take place on Saturday the 4th of April at the Wits Great Hall in Johannesburg, South Africa. This will be the first time since its inception five years ago that the MTN Business Opera Jewels gala concert features an international soloist, thus marking an important milestone in the event's history. It's Produced by Web Maestro and supported by MTN Business. Concert producer, Ma-Setlogelo Masote..
In this week's segment: South African radio jockey, David Mashabela, launched his Radio Legends Podcast to celebrate fellow radio icons.

Fallen radio jockey, Chilli M, is among those he interviewed in these podcasts.

The podcasts are a gripping and authentic one-hour talk show aimed at celebrating radio legends in South Africa through a series of interviews.

Mashabela, who is a jockey on Radio 2000, joined me in our studios to tell us more about these podcasts...
Welcome to the Arty beats, my name is Thuto Ngobeni.

Formula 1 and Heineken will bring the spectacle of racing back to South Africa with the Joburg festival next month.

Set to take place on March the 29th, the Heineken F1 Joburg Festival, in partnership with the Gauteng Province, will treat Johannesburg residents to a thrilling fan event and live car run featuring three F1 teams.

The Festival will also give fans the opportunity to see 2019 Formula 1 World Championship runner-up Valtteri Bottas and F1 legend David Coulthard.

The event will also be preceded by a music concert where local music artists will entertain the crowd. I spoke to Director of Marketing & Communications at Formula 1, Ellie Norman on what to expect...
In this week's segment, Internationally acclaimed and Grammy award winning Hip Hop Artist Cardi B is heading to South African shores in June this year and Acclaimed designer David Tlale partners with a beauty brand….
In this week's Arty Beats: Channel Africa celebrates Valentine's Day, focusing on love for self and for Africa.

The event was held at Mozambik restaurant, East of Johannesburg.

A panel discussion and debate was among the day's activities.

We spoke to some of the guests attending the event, and this is what they had to say...
South African songstresses, Zahara, Msaki and Berita will set the stage at Emperor's palace on fire when they perform at the Sisters With Guitars Concert, on February 15.

Tour promoter, Thato Radebe, says the concert is about promoting guitar musicians and tell their stories...
In this week's segment, International super group Boyz II Men is heading to South Africa this April and Angélique Kidjo wins Best World Music Album for Celia at the 62nd GRAMMY Awards.