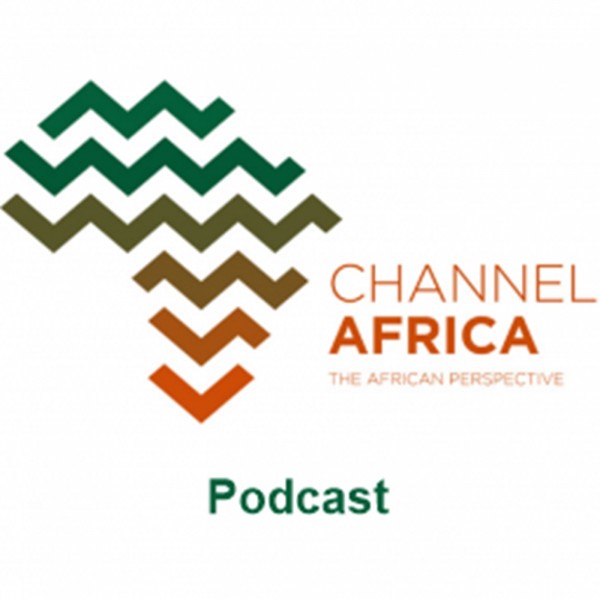 Podcast2
Podcast featuring interviews, reports, analysis and statements.
Subscribe to this channel
You can subscribe to new audio episodes published on this channel. You can follow updates using the channel's RSS feed, or via other audio platforms you may already be using.

You can use any RSS feed reader to follow updates, even your browser. We recommend using an application dedicated to listening podcasts for the best experience. iOS users can look at
Overcast
or
Castro
. Pocket Casts is also very popular and has both
iOS
and
Android
versions. Add the above link to the application to follow this podcast channel.
---

Sign up for a free iono.fm user account to start building your playlist of podcast channels. You'll be able to build a personalised RSS feed you can follow or listen with our web player.
Children are said to be accounting for only one per cent of the global COVID-19 infection rate, with deaths being extremely rare. Although these stats may be reassuring considering the South African government's decision to reopen some grades next month, there are concerns around the safety of the school environment during the pandemic. However, in as much as there's uncertainty on the reopening of schools, educational psychologist Dr Tshepiso Matentjie says COVID-19 and the nationwide lockdown itself may have presented psychological challenges for children. Dr Matentjie spoke to Channel Africa's Samora Mangesi
Thousands of South Africans earn a source of income from collecting waste glass for recycling, a practice which helps protect the environment. However, the COVID-19 lockdown and ban on alcohol has seen recyclers struggling to make money, and severely affecting the glass recycling industry. The Glass Recycling Company, TGRC, is the official organisation dedicated to ensuring every South African realises the value of recycling glass and actively embraces this practice. To reflect more on how this difficult period has affected the sector, Channel Africa's Jwalane Thulo spoke to TGRC Chief Executive Officer, Shabeer Jhetam
Employees in South Africa will return to work psychologically crippled, and this will destroy more companies than the lockdown itself. This according to Mark Baker, Chief Executive Officer of Mygrow, an online personal development platform, focusing on Emotional Intelligence. Prior to Covid-19, large scale studies showed that the workforce in South Africa was already struggling, with low employee engagement levels. Channel Africa's Jwalane Thulo recently spoke to Mark about this.
Tens of thousands of people are at risk as COVID-19 reaches crowded displacement camps in South Sudan. This is according to the International Committee of the Red Cross, ICRC. South Sudan has now recorded over four-hundred cases of COVID-19 and six people have died. For more on the situation in the East African nation, Channel Africa's Jane Rabothata spoke to ICRC spokesperson Crystal Wells.
The decision to begin a phased reopening of schools from 1 June in South Africa has been received with mixed emotions. On Tuesday evening, Basic Education Minister Angie Motshega announced that matriculants and grade 7 pupils will be first to resume classes. The country has been on a lockdown for almost two months in a bid to curb the spread of coronavirus, which has seen the nation becoming the epicenter of the pandemic on the continent. In the following report Jane Rabothata, looks into how parents and learners are reacting to the reopening of schools.
The devastating impact of COVID-19 on small business has already been the focal point of much concern and debate globally. In South Africa, while government has introduced debt relief funding to assist small businesses from any economic ramifications of the COVID-19 crisis, many do not qualify. Meanwhile, the country has transitioned into a stage four lockdown, in which a lot of small enterprises remain prohibited from operating. For more on how entrepreneurs can mitigate the effects of Lockdown, Channel Africa's Samora Mangesi spoke to Mark Tomlinson, Chief Innovation Officer of independent digital media agency Hoorah.
Businesses in South Africa are rallying behind aid organisations responding to the growing scourge of COVID-19. To this effect, Standard Bank has recently up-scaled its donation to the national Red Cross Society, providing up to 95-thousand US dollars . The funding enables the organisation to continue with its humanitarian activities which include providing hot meals and sanitary packages to vulnerable households. Jane Rabothata has more.
The lesbian, gay, bisexual, transgender and intersex, people in South Africa continue to face extreme discrimination, violence and inadequate healthcare. As a result, the LGBTI community is often reluctant to seek medical care. To promote inclusivity, the International Day against Homophobia, Transphobia and Biphobia took place on Sunday. For more on the challenges faced by the minority group, Channel Africa's Samora mangesi spoke to transgender representative Getty Myeni.
World Bee Day is commemorated annually on May 20 to raise awareness on the importance of bees as one of the pollinators of our crops. With the population of bees declining globally, ensuring that they survive is very crucial. In making a big buzz on the day, Candide -a free community gardening app that connects gardeners, launched #PolliNationSA. The initiative seeks to recruit a minimum of 100-thousand South Africans to become bona fide bee protectors. For more on this issue, Channel Africa's Jwalane Thulo spoke to Marketing Lead at Candide, Shani Krige.
Health experts are urging people living with diabetes to manage their condition well to reduce the risk of serious illness from COVID-19. Diabetic people are also encouraged take strict preventive measures to avoid contracting the virus, and ensure that they have adequate stock of their medication in the lockdown period. South Africa has more than four million people living with diabetes and with the country undergoing a lockdown, they are now more prone to facing challenges like high levels of stress and anxiety. Dr Hemant Makan from the University of Witwatersrand in Johannesburg shares some tips to stay healthy during this difficult period
There are growing calls for governments in Africa to ensure the continuity of routine essential health services while responding to the COVID-19 crisis. Experts fear that the region may face multiple disasters if all efforts solely focus on coronavirus. Some of the services under serious threat include testing and treatment for HIV, as well as family planning. Jane Rabothata reports.
South Africa's Johannesburg Stock Exchange - the JSE - has welcomed the Satrix SA Bond ETF, to the main board of the JSE in its first virtual listing, and the first ETF listing in 2020. The Satrix SA Bond ETF is the sixth local Bond ETF to list on the JSE - thus opening up even wider choice for investors in search of debt exposure, in a single instrument. The JSE's Business Development and Exchange Traded Products, Adele Hatting elaborates further on this issue…

That's Adele Hatting, Business Development and Exchange Traded Products at the Johannesburg Stock Exchange talking to Zikhona Miso.