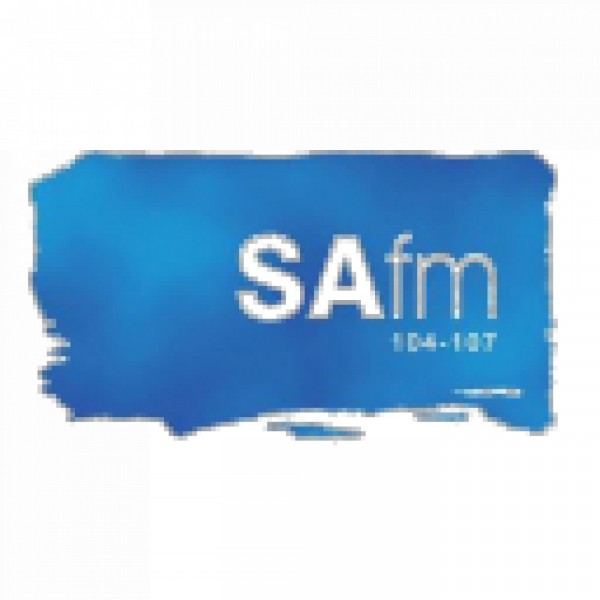 Literature
Literary News, Views and Reviews by Nancy Richards.
Subscribe to this channel
You can subscribe to new audio episodes published on this channel. You can follow updates using the channel's RSS feed, or via other audio platforms you may already be using.

You can use any RSS feed reader to follow updates, even your browser. We recommend using an application dedicated to listening podcasts for the best experience. iOS users can look at
Overcast
or
Castro
. Pocket Casts is also very popular and has both
iOS
and
Android
versions. Add the above link to the application to follow this podcast channel.
---

Sign up for a free iono.fm user account to start building your playlist of podcast channels. You'll be able to build a personalised RSS feed you can follow or listen with our web player.
Evelyn Groenink, Author & Journalist talks about "Incorruptible: The Story of the murders of Dulcie September, Anton Lubowski & Chris Hani". Sindiswa Seakhoa of the Writes Associates tells us about this year's South African Literary Awards and the 2 new categories added. Ninnie Steyn (Head of Libraries) talks about the 20 000 unreturned books and other material at the Cape Town City Library. Then finally, we congratulate Nadia Davids on her Multi Fleur Du Cape award winning play
Completely Bazaar – doccie on Istanbul and interview ith director of the Museum of Innocence, Onur Karaoglu
Guest: Tamzin Atkins-Script Writer
Guest: Prof. Melanie Judge- Adjunct Associate Professor, Faculty of Law, University of Cape Town
Write Up: Olumide Popoola speaks about her latest offering "When We Speak of Nothing"; Sibongile Mlangeni reviews "Dreams Do Come True" by Veronica Mathebula; Natasha Allie & Baba Tamana-Gqubule talk about a book they co-authored titled "Her Story.Daughters of Modjadji/Umlando Wakhe" then we turned to poetry in "Navigate" by Karin Schimke.
Guest: Miranda Madikane-Director & Angelique Mbum Massak & Lukembeladio Rulkin Lucien (Students)
Guest: Lebogang Tromoya-Author
Guest: Prof. Jonatahn Jansen - distinguished professor in the Faculty of Education @ Stellenbosch University
2014 Sunday Times Fiction Prize and a South African Literary Award winner, Claire Robertson talks about her latest book "Under Glass". Sobhuza Nkosi reviews "The Power of the Subconscious Mind" by Joseph Murphy. Jewel Harris sheds more light on the children's story writing competition at GrowSmart, then finally, we profile playwright, Geraldine Aron.
compiled by Nigel Vermaas, tribute to the late Poet Laureate, Prof. Keorapetse Kgositsile
Book Title: "What She Left", Kingsley Khobotlo gives us his list of 12 books he recommends from 2017, "52 Book Reading Challenge", "SA Word of the Year"